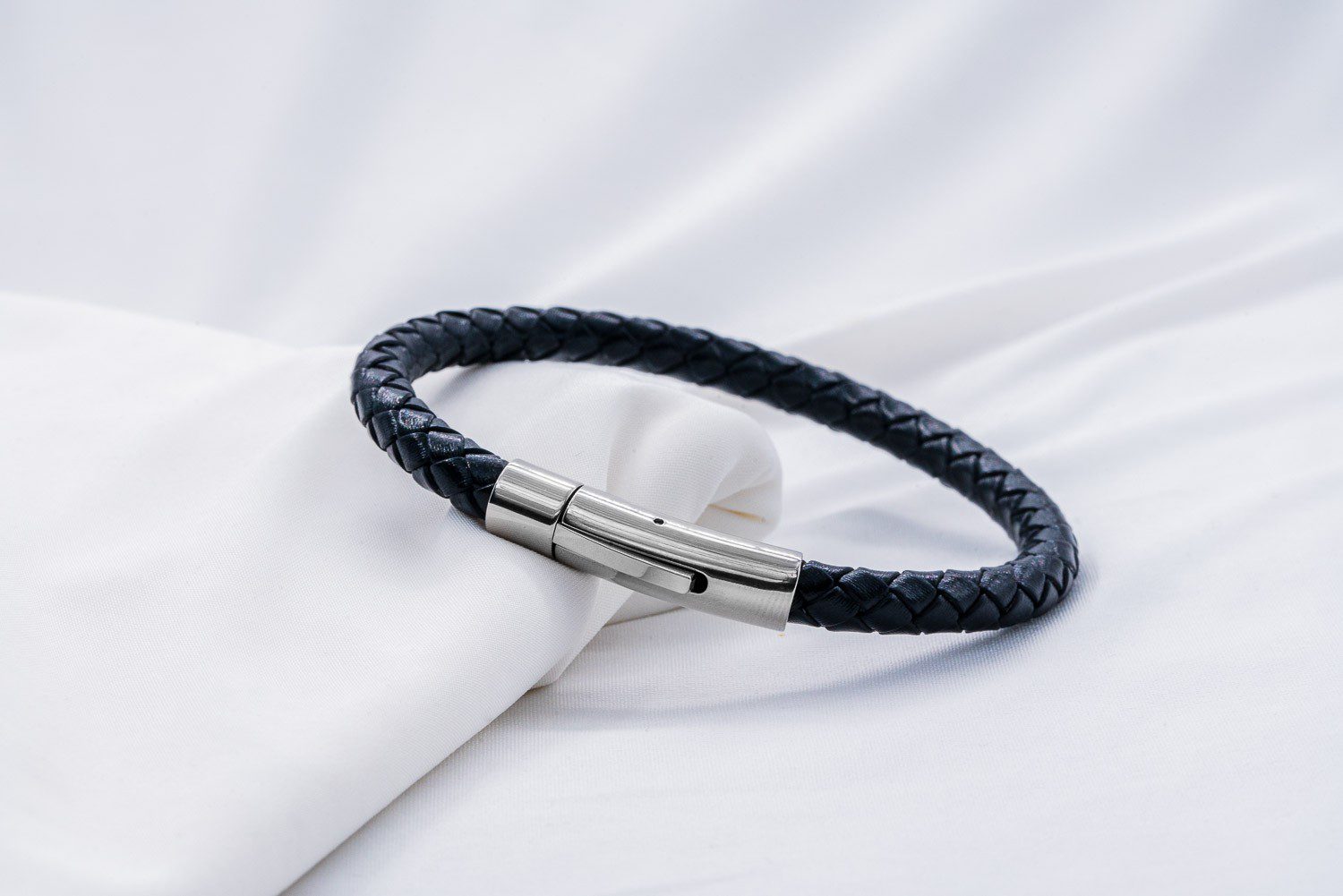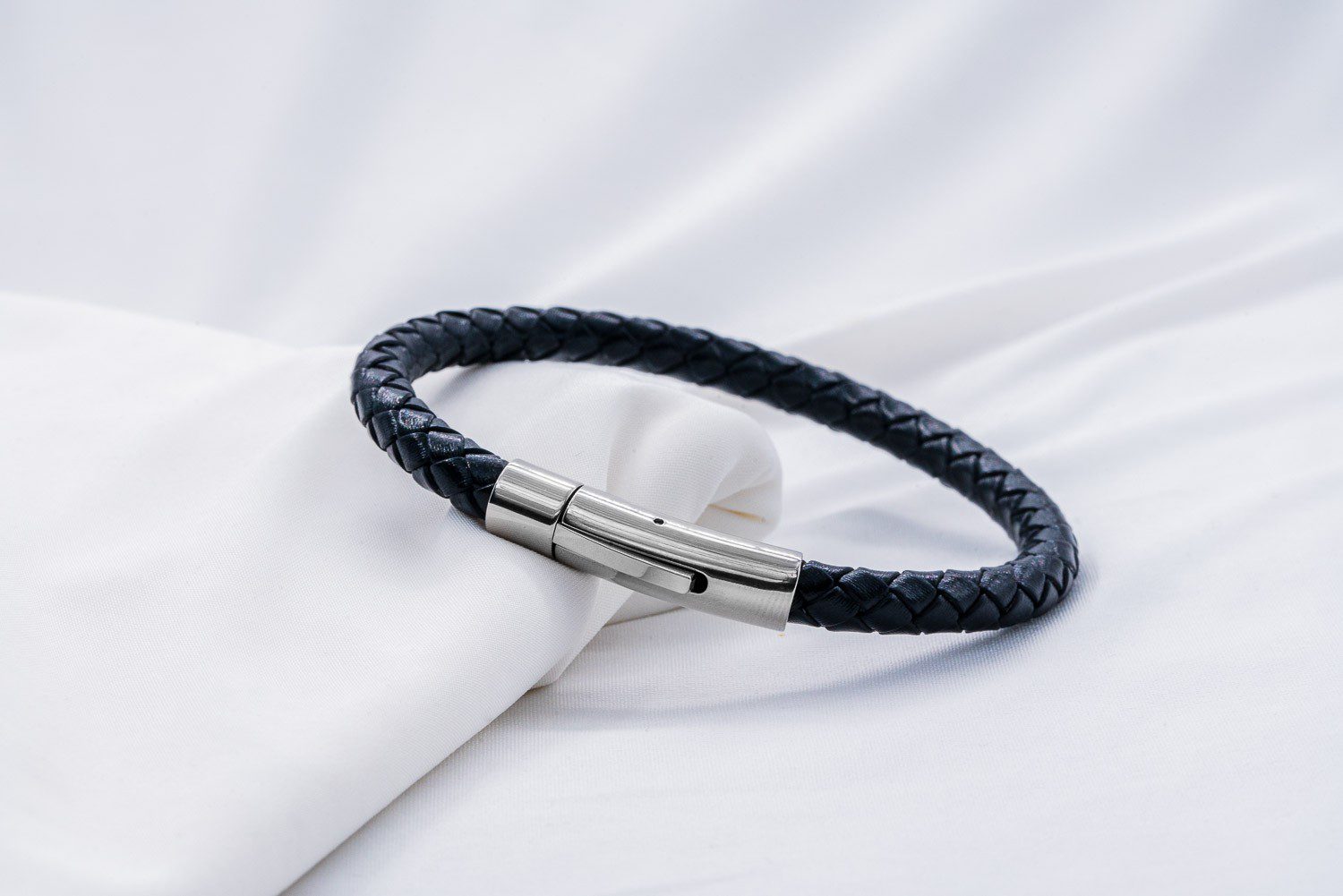 Leather bracelet for men and women – 'T'Challa' LK36
The T'Challa is a braided leather bracelet for men and women, sublimated by a design with a stainless steel clasp, bringing modernity and finesse to this rock and timeless jewel. A braided leather bracelet will highlight the sensuality of a silhouette, while a thicker bracelet will be a guarantee of the hardships endured and the strength acquired as a result.
This piece of jewelry is worn around the wrist, and can be made of fabric, leather, stainless steel; sometimes even silver or gold, and can contain pearls, lava stones or howlite.
The leather bracelets for men and women have a style of their own, they bring that gentleman farmer touch to your outfits. Discreet on the wrist, they are not flashy, and allow to complete a look. They are all different and allow to suit everyone. They are often a symbol of elegance and naturalness.
Description
Additional information
Description
The leather bracelet for men and women has its original beginnings more than 2.5 million years ago. Constantly reshaped, they were a symbol of common peoples and geographical recognition. The first manufactured bracelets were all mostly made of leather, ecore and bone, long before the appearance of mineral exploitation.
The leather bracelet for men and women was also recognized as an identity mark between different troops of soldiers and knights. Underlining their appropriation to a community or to their warlord, the braided bracelet was also a spiritual ornament presented and emancipated in the Arab-Balkan regions, until the beginning of the first millennium. The most famous Milanese stainless steel braided bracelet has its origins in the Danish and Scandinavian armies, which were called warriors housecarls.
The stainless steel Milanese bracelet is more of a ceremonial jewel and a distinctive sign of the wearer's financial means. It is in Roman times, that the leather bracelet man and woman will differentiate in wrist bracelet and ankle bracelet, often gold and diamond. Only a religious minority allowed themselves to assert their membership in their order with religious bracelets adorned with Catholic symbols and precious stones like rubies and sapphires.
Elegant and refined, our Modern Gentleman braided leather bracelets for men and women emphasize the curves and lines of your wrist, poeticizing and magnifying your feminine and masculine curves. These stainless steel Milanese bracelets will follow you everywhere: summer or winter, coupled with rings, they will be the essential fashion and chic accessory for the gentleman and the gentlewoman and will magnify your peaky blinders style look.
This collection of stainless steel Milanese bracelets features a variety of materials in bold colors. The howlite, the braided leather, the stainless steel or the eye of the tiger, which will offer you, by their colorimetric compatibility, a broad potential of styles, these last ones will be revealed by tendencies materials, like the singular leather bracelet man and woman braided.
Until the 1960s, ladies wore valuable braided bracelets given for an occasion such as their entrance in the majority female. Today, the bracelet is a sign of pomp and societal valorization. A separate branch finds inspiration in the so-called medical field, providing positive virtues on the human body. In conjunction with lithotherapy, the lava stone bracelet eye of the tiger helps to bring relaxation and organization to one's life. Other howlite bead bracelets in lithotherapy have different virtues for each sensitivity.
The finesse and delicacy of the lava stone bracelets eye of the tiger will never go unnoticed, matching and harmonizing brilliantly with all your different styles gentleman farmer because there will always be a reason and a way to wear a bracelet lava stones eye of the tiger Modern Gentleman.
A howlite pearl bracelet is a personal and intimate property, born from an idea that we offer ourselves as a gift to please oneself, or simply a gift for a party or a birthday. Let yourself be tempted by our collection of howlite pearl bracelet, all more beautiful than the others. They will accessorize your outfit with a touch of elegance and sophistication.
Being a gentleman farmer with style, that can't be imagined, can't be dreamed. A gentleman farmer is built through action and over time.
Be different, through elegance.
Be a Modern Gentleman.
A gift to please yourself, or simply to offer. Modern Gentleman The 'creators of emotions'.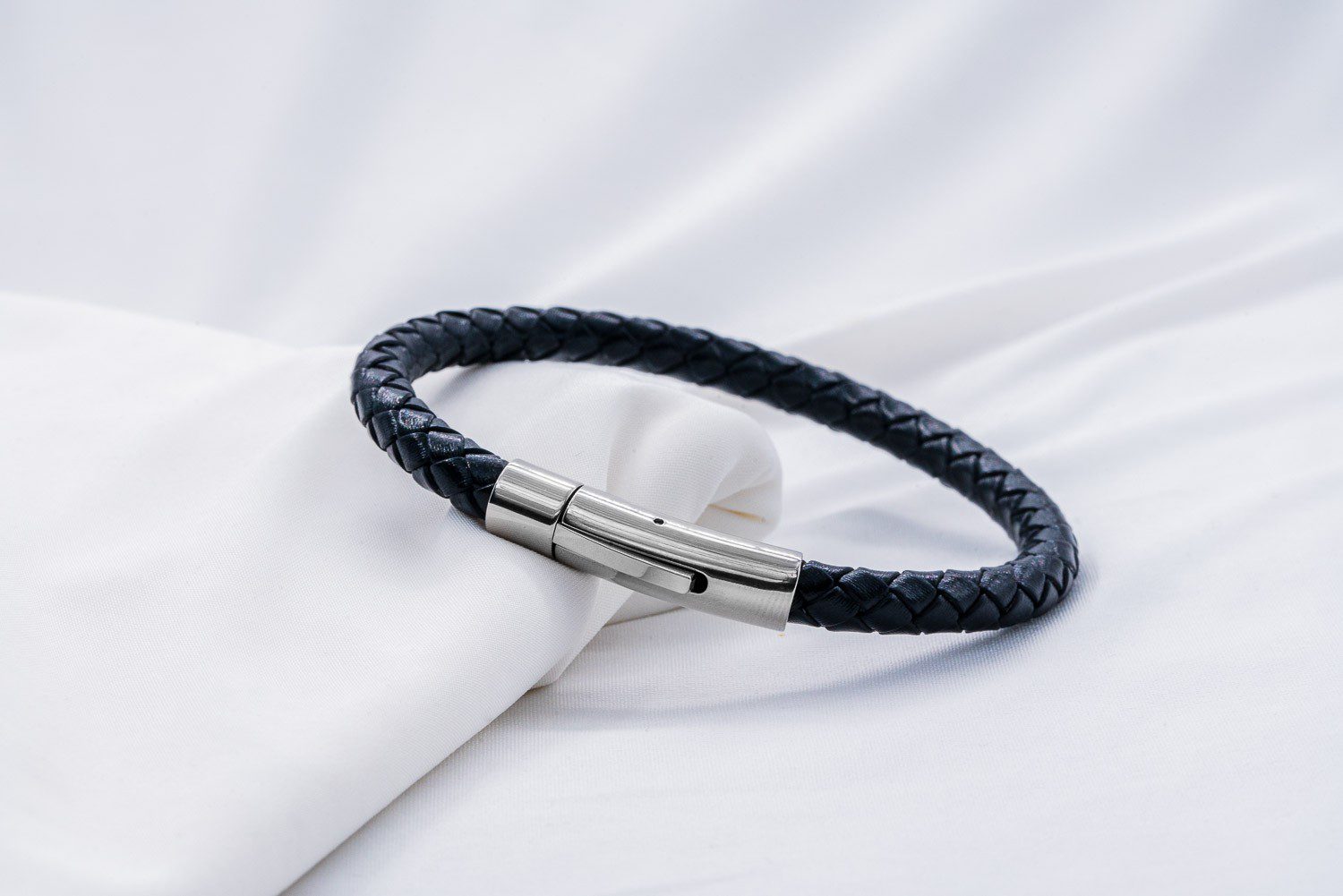 Leather bracelet for men and women – 'T'Challa' LK36
$23,54